Dynamicsquares offers affiliate marketing services
How does affiliate marketing work?
Affiliate marketing is a marketing technique by which you earn a commission for marketing someone else's products or services. The job of the affiliates is to bridge the gap between sellers and consumers. For every consumer affiliates bring to the seller's website, they make a commission for every purchase consumer makes. An affiliate program is one of the most cost-effective approaches to drive online revenue. Creating an affiliate marketing program will allow you to concentrate your attention on other aspects of your business. You don't have to worry about the daily grind and hassle of working 9-to-5. You can generate revenue long after the efforts you have put into creating affiliate marketing campaigns. Yes, that's true. You can even make money while you're asleep.
The best part of this process is affiliate's commission is included in the retail price and consumers are oblivious to the revenue they generate as an individual. Mainly three parties take part in this process.
1: Merchant or Seller
2: Publisher or Affiliate
3: Consumer
The seller, also known as a merchant, retailer, product creator, or merchant is a company or person with a product that requires visibility to the wider audiences. And the seller doesn't have to be necessarily involved in the marketing, this is what affiliate marketing agencies do for them. Similarly, the affiliate or publisher can be a single person or a company that promotes a certain product and get a commission for every successful purchase. Still, it depends on the affiliate marketing program merchants choose to promote their product. And the last one is consumer, the epitome of successful affiliate marketing campaigns. More often, the consumers don't know whether they are getting products directly or through affiliates.
Types of Affiliate Campaigns
There are different types of affiliate campaigns available in our marketing programs. And we pick the best affiliate campaign for every business depending on the market value of their product and customers' interests. Some campaigns offer pay per click which means the affiliate will earn for every visitor they drive to the merchant's website. While others include pay per sale where an affiliate makes money for turning any visitor into a loyal customer. Either way, the basic purpose of affiliate marketing is to drive sales, create brand awareness and make products familiar in the eyes of the general public.
Are you worried about creating a unique brand voice for your company, not sure how to leverage the best possible marketing strategies for your business? Hang in there. Since Dynamicsquares offers affiliate marketing services. Perfect for your business! We take the stress of driving sales for your business, so you don't have to!
Affiliate Program Services
The need for Affiliate marketing services
Why need an affiliate marketing service?
Good question.
You need it for bringing more visitors to your website, creating brand awareness, and driving sales. Plus, positioning your business as an authority in the market and allowing it to compete with rival brands is included in the effective affiliate marketing service.
You can do it, of course. But two things: it is time-consuming and it requires a lot of deliberate effort. We suggest you do it alone if you can manage other things to effectively run your business.
If not, we are here to serve you.
We follow a customer-centric approach where we dive deep into the available data about your products and critically audit your online presence. Since you know it already, if you're alien to Google, you're alien to the general public. No brainer! More importantly, we keep in constant contact with the clients throughout the process, making sure they are not shooting in the dark. Our team will go hand-in-hand in every step, define your business narratives to guarantee they are perfectly in line with the mission and vision of your business.
Effective way to succeed with an affiliate marketing program
A successful affiliate marketing program isn't carried out just by having a good affiliate network and powerful software. There are several factors involved in implementing an effective affiliate marketing program including seamless coordination with the influencers and affiliate marketing partners and critically analyzing the competitor's approach and what you can do differently to build brand authority. Since it's not about resources always, but how you can efficiently use them for your financial gains.
Know that advertising affiliate program needs to be precisely developed and continuously monitored for generating the lucrative ROI with affiliate marketing. And we at Dynamicsquares know how to do it well. Our experts are skilled professionals in their field and can build a transparent affiliate marketing system that perfectly resonates with the needs and demands of potential customers so they keep coming back for what you have to offer.
Is hiring Affiliate Marketing Agency Cost-Effective?
No one cares about your product, no matter how perfect it is, if it is not promoted effectively. Yes, to leave a mark in an online space you need a powerful and unique marketing strategy crammed with the leading and trending marketing techniques. And only affiliate marketing agency knows how to implement powerful marketing strategies since they know the nitty-gritty of influencing the minds of people and how to persuade them on buying certain products.
But how do you pick the right agency when everyone claims to be the right fit for promoting your business? It's all about results and credibility. We have a strong track record of scores of businesses that we have promoted previously. And it is worth the cost, absolutely. When the right affiliate marketing strategy is applied at the right time, it can grow your ROI skyrocket. The perfect agency knows the psychology of its audience and knows how to channel its energy in the right direction to grip the attention of loyal customers. When you add an expert marketing narrative to your marketing goals, you can turn your marketing campaigns from good to glorious.
Taking your ROI to the next level is just one click away. Connect with Dynamicsquares today, a powerful and effective solution to create a buzz in an online world!
Why Choose Dynamicsquares?
We are highly selective in choosing the brands and publishers we partner with. This means publishers with low-quality websites and shaky brand image are not even part of our marketing strategies.
We pay careful attention to the domain authority and brand image of the affiliates we work with. The critical analysis includes if the publishers' websites are compliant, deliver what they promise, and put deliberate effort to promote your brands.
Plus, we don't make fake promises to grow your business overnight. If you're looking for someone who will grow your ROI skyrocket within two-three days of employing our marketing strategies, then please I insist you don't work us. We don't commit such things in our agency. Since transparency is the key to building brands.
By applying strategic affiliate marketing campaigns, and using our prestigious relationships with our respectable affiliates, our team of experts delivers a leading-industry experience to our clients.
What you can expect when you choose to work with our agency:
Creating a strong image of your brand
Connecting your brand with top affiliates
Building authority of your website with qualified leads
Chance to work with expert affiliate marketing professionals
A transparent and simple process that you can question anytime
Guarantee to increase your ROI within weeks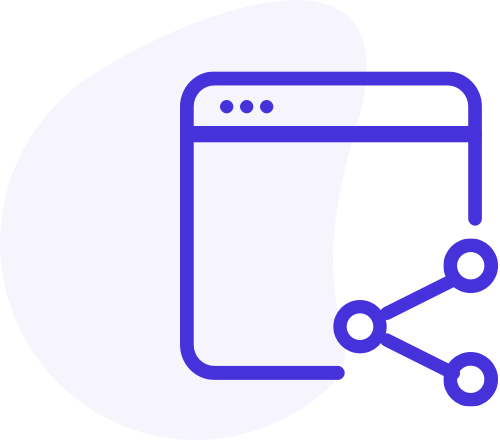 Launch your affiliate Program
Dynamicsqaures specializes in brand development programs that lead you to profitable solutions.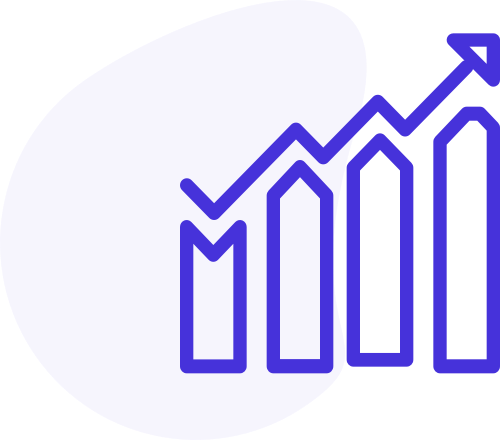 Affiliate Program Management
Dynamicsquares offer services which increase visibility and ultimately organic search traffic to websites
Learn Affiliate Marketing with Us
Dynamicsquares outsource assistance from a digital agency in building healthy relationships with their customers
Want To Boost Your Business Today?
drop us a line and keep in touch