Forecast: Top 9 Digital Marketing Trends in 2022
Digital marketing has embraced a tremendous amount of evolution in the last few years, and it is constantly evolving. Based on the recent developments, the marketing gurus have predicted the digital marketing trends dominating throughout the year in 2022. Therefore, you must align your strategy with the latest trends to speed up your sales and revenue as a business. 
Marketing your business, products, or services online gives you an unscalable opportunity to reach a larger audience. However, a larger audience also brings you to bigger competitors who might hinder your way of winning customers. Therefore, you must plan effectively based on the latest digital marketing trends to deal with cutthroat competition.  
Let's have a look at some of the most forecasted digital marketing trends for 2022. While discussing these trends, you can also discover ways to maximize your business goals. 
1: User-Generated Content (UGC): Free Business Promotion   
User-generated content (UGC), as the name itself suggests, is a piece of content generated by actual customers. It may be anything from an ordinary image to a personal video or a testimonial to a product review. Users may post their content on a website, blog, Q&A platform, or a social media channel. UGC has proven to be one of the most effective ways to promote a business without investing in expensive advertisements. 

In today's marketing world, a prospective customer prefers to dig out other customers' experiences before making a purchasing decision. Hence, UGC has become an effective tool to drive more sales than any marketing strategy. No matter how big claims you make, if the UGC is unfavorable, you will lose your customers' trust. So make sure you can win positive user-generated content about your brands. These are two effective ways to gain lots of positive UGC: 
●      Make Customers Happy 
You can hold giveaways and contests for your customers to help you engage with your customers more effectively. Post an entry and encourage customers to add entries to win a prize—various giveaway plugins such as RafflePress, Gleam, Rafflecopter, KingSumo, and Woobox.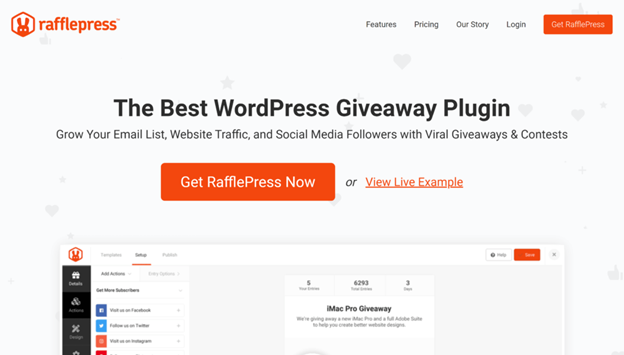 ●      Partner with Third Parties 
Another effective way to win UGC is to build partnerships with third parties such as niche bloggers and social influencers. You can contact them through their social accounts and inquire if they can build a partnership with you. 
2: Programmatic Advertising: Specific, Scalable, and Efficient  
Are you tired of using a manual method of buying ad spaces for your business? A manual method requires a massive amount of time following a multi-step ad placement process. The process may include proposals, quotations, and a tedious negotiation process. Therefore, it is time to switch from manual to programmatic advertising methods to save time and advertisement costs.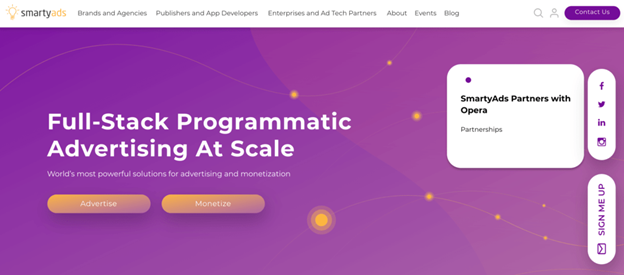 Programmatic advertising is specific, scalable, and efficient, making it one of the most powerful digital marketing trends in 2022. I would also mention a few popular tools such as SmartyAds, AdRoll, PubMatic, Amobee, and Adform. The benefits you can get from these tools are excellent: 
● Ad campaigns can run more efficiently to get noticed by real shoppers worldwide. 
● You can directly convey your message to those who respond quickly to your ads. 
● Find potential customers by their interests, geographical location, age, or gender. 
● Use a variety of channels and formats to display your advertisement. 
Programmatic advertising is an automated process of buying digital ad spaces for your business. This strategy involves algorithmic programs to break the deals. With the help of this method, you can display targeted ads that create higher impressions and the best ROI. 
3: Omnichannel Marketing: A Collaborative Marketing Strategy 
Omnichannel marketing is a way to convey your messages to customers through emails, blog posts, or social media platforms. Omnichannel marketing is a connected and collaborative marketing strategy helping customers experience consistency in all business touchpoints. It is flawless incorporation of multiple channels to ensure adequate customer support.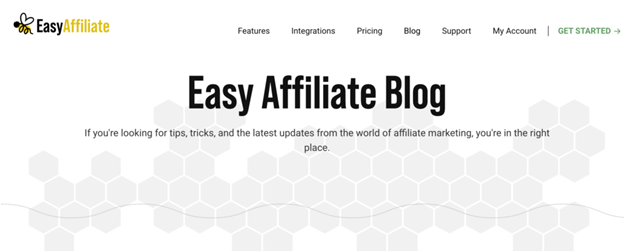 Consistency is the key player in creating a powerful brand. The primary aim of this marketing approach is to ensure consistency regardless of the way users interact with your business. To take maximum advantage of the omnichannel marketing approach, you must know your potential customers. So set your goals and take the necessary measures to achieve those goals. However, before setting business goals, you should ask yourself these three questions: 
● What are the problems that my products can solve?
● Who would be looking for my products to solve those problems?
● What are the places where you can find customers with issues related to your products?
A simple formula to run an effective campaign is to choose channels to find a high volume of customers wisely. You can also integrate Google Analytics to figure out the primary traffic source on your website. 
4: Personalized Marketing: Let Customers Feel More Personal   
Personalization attracts more customers, improves user experience, and builds brand loyalty resulting in higher revenue. Data analysis helps you understand your customers' behavior, interests, likes, and dislikes. And the same data may be used to deliver personalized marketing messages to individual customers. 
Some good examples of personalized marketing campaigns are: 
●      Targeted Emails
Some advertising networks such as Faceb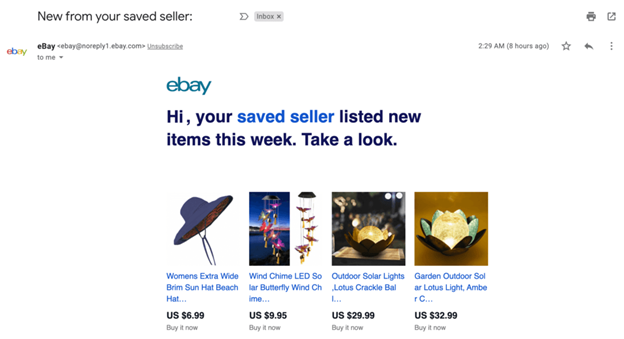 ook provide great targeting tools that make your ads more personalized. You can target an individual or a particular group of customers with similar interests, locations, or gender. Using their real names or offering them products they want will make your email more personalized. 
●      Product Recommendations
Another good example of personalization is product recommendations to customers as per their needs and interests. When someone searches on Google "Digital marketing trends," he should not be surprised if he starts seeing ads about digital marketing tools. 
5: Influencer Marketing: Power of Individuals 
Influencer marketing has been very effective in the previous year, and it may lead to 2022 as well. Networking platforms such as Youtube, Facebook, Instagram, and TikTok make it easier to find individuals with a big fan following. As a business, you can influence their fans to promote your business. An influencer can help you with the following: 
●      Create Brand Awareness by writing reviews, making unboxing videos, issuing press releases, and mentioning events, seminars, and social posts. 
●      Build Customer Base by encouraging followers and subscribers to like, share, comment and mention. 
●      Produce direct responses such as signups, leads, conversions, downloads, web traffic, etc.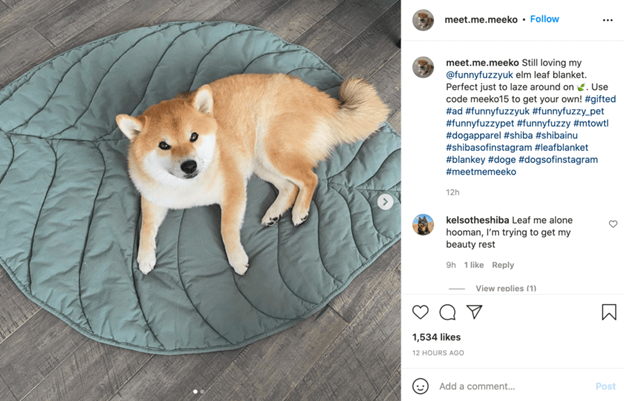 Around 80% of digital marketers have found influencer marketing effective in projecting their business. However, your success ratio greatly depends upon who you are partnering with. According to Linah Maigurira, Sector Lead of Google Sub-Saharan Africa, your messages must be relevant to customers reflecting their real needs. 
If a youtube influencer shares his luxury cars experiences with followers, he may be the best person to promote car accessories. On the contrary, if an Instagram fashion influencer tries to promote dog food, this may be less effective due to irrelevancy. 
6: Direct Email Marketing: Don't Miss Out on Junk mail   
A social media user may be receiving hundreds of notifications and messages in his social mailbox daily. What are the chances that he will be reading some or all of them? Very few chances. Most probably, your messages will be lost without even reaching prospective customers. Therefore, marketing experts emphasize direct email marketing strategy. 
This form of marketing approach is effective because it reaches directly into a customer's inbox. In this way, you can sell your products and build good relationships with customers. An integrated email marketing campaign would provide you with an opportunity to approach a vast number of potential customers. Some of the benefits you can take from a direct email marketing strategy are as follow: 
● Grab potential customers attention 
● Enhance branding and loyalty 
● Build a good relationship with potential customers 
● Improve services based on customers feedback 
● Monitor the success ratio of your marketing campaigns 
7: YouTube Shorts, Facebook, and Instagram Stories
YouTube Shorts is the latest way for individuals and businesses to engage with a much larger audience. It requires only a smartphone with an excellent camera to record a 60-second video. This new feature has been incredibly effective for individual and small business owners to promote their brands, products, and services.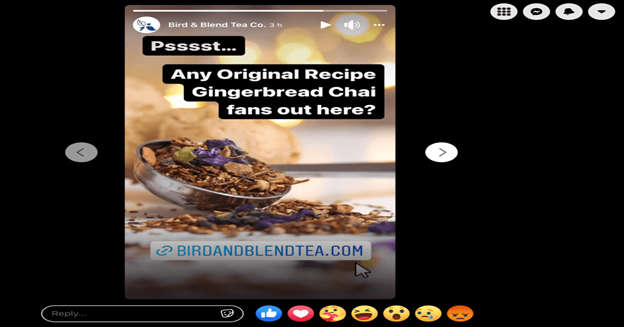 Similarly, you can take advantage of Instagram and Facebook stories which remain on display for 24 hours. These stories are adorned with filters, stickers, and polls and catch the eyes of 500+ million users daily. As per the statistics, more or less 60% of buyers are influenced by a story. 
8: Featured Snippets: Strive for Position #0
Google recently added featured snippets in its search engine's results. This new feature quickly grabbed the attention of SEO experts and marketers because it appears at position zero. Google designed featured snippets to deliver quick answers to search queries and include lists, tables, steps, and definitions.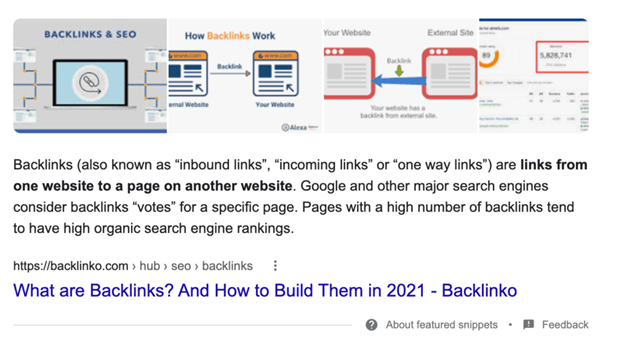 Search engine optimization has become more complicated and competitive, and it is even harder to compete for position one. Hence why don't you try for position zero right above position one at the top of google search results? Featured snippets allow you to drive more traffic without competing SEO experts. 
According to Searchenginewatch, featured snippets can receive more than 35% of organic traffic through search queries. However, it is not that easy to secure the zero position due to its complex mechanism. Isn't it a significant advantage you would like to compete for? 
Luckily, various SEO tools, i.e., the "All in One SEO tool, " can help you secure position zero. This tool provides support for Schema.org metadata and Google API, improving your website's chances to secure featured snippets. 
9: Automated Chatbots: Round the Clock Customer Support   
As a business, your first goal is to bring a potential customer to your website, where he finds your products/services. He will leave your site without making a purchase. However, he may still be looking for some quick answers. What if he does not find the answer?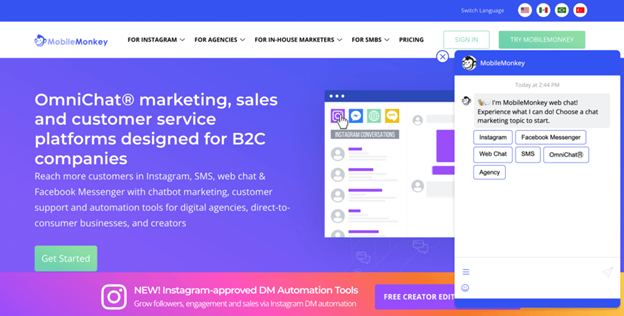 So you must have customer support to provide satisfactory answers to your clients. In case of the unavailability of human support, there must be an automated chatbot that offers 24-hour support to your customers. 
According to statistics, more than 35% of web users prefer chatbots to find an answer or resolve a problem. The chatbots are simple, quick, and efficient to engage with customers in many ways. Approximately 42% B2C and 58% B2B agencies use chatbots to deal with their customers. 
You can easily install a chat agent on your websites using platforms like Pandorabots, Chatfuel, Video, and Olark. 
 Conclusion
If you want to win customers, your marketing strategies must be frequently updated with the latest digital marketing trends. Luckily, there are innovative trends helping businesses to grow faster in the highly competitive digital world. 
Our forecasted trends in 2022 would help you add innovative tech into your marketing to produce quality customer experiences. 
These trends include programmatic advertising that saves time, and omnichannel that combines multiple channels to improve consistency. We may also expect a significant rise in chatbots support and direct marketing tools. 
If you have any questions about the above-mentioned digital marketing trends, don't hesitate to tell us in the comment box.